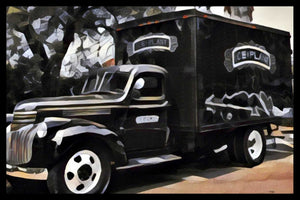 SEQ now served at Ice Plant – St. Augustine's best brunch
The Ice Plant is now serving fresh, locally roasted Sequential coffee. Next time you're in the historic Lincolnville neighborhood of the ancient city, stop in for a delicious craft coffee in a place known for great beverages. 
St. Augustine's Ice Plant has been setting the bar in Northeast Florida for the craft cocktail scene since it opened, almost single-handedly bringing craft cocktails to the region and launching a trend that has brought Florida some of its favorite bars.
In St. Augustine, Ice Plant isn't just known for their libations and their breathtaking historical renovation of a turn-of-the-century factory, they're also renowned for having some of the best bites in a city already heralded for its culinary contributions. 
Southern Living says, "you'll find a cross-section of St. Augustine here, and the food is as good as the drinks. Soaring windows keep the retro space light and airy, while the menu brings out your sense of adventure." So it only makes sense that Ice Plant has the best boozy brunch every weekend in the oldest city, and it's now served with your favorite locally roasted coffee.
Brunch at Ice Plant on Saturdays and Sundays starts at 10am and is widely known as one of the best in town. Get a hot Sequence with a rye whisky floater for a fabulous cowboy coffee. Keep your eye out for future collaborations with Ice Plant mixologists and our cold brew coffee.
Serve fresh, locally roasted coffee in your business. We'll come do a tasting for you any time. 
---